Team Smile Volunteer event August 3, 2018 at Kaufmann Stadium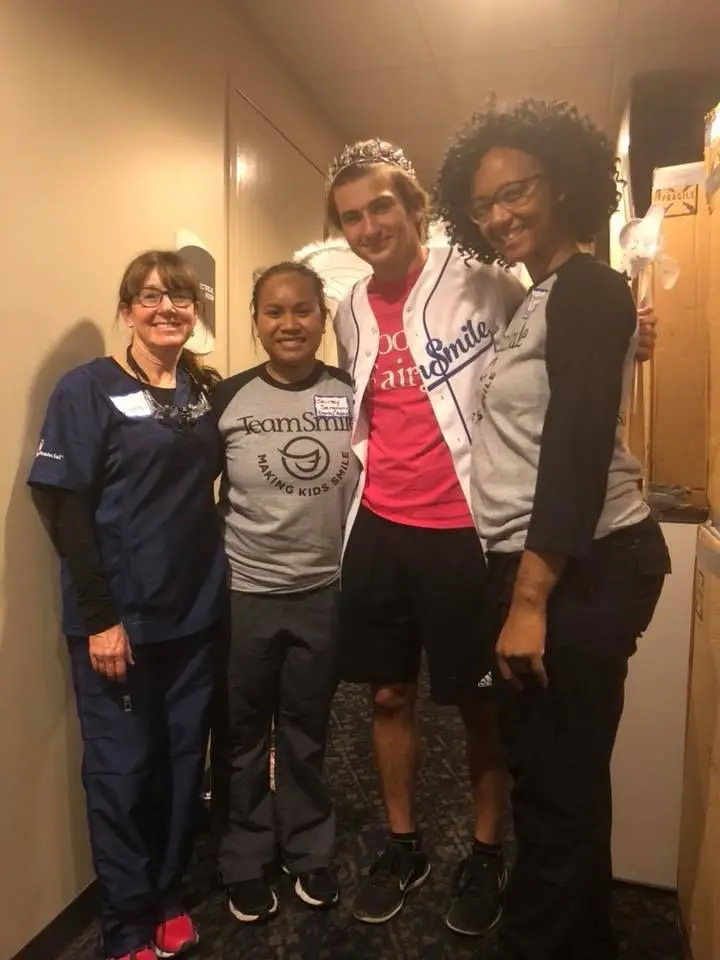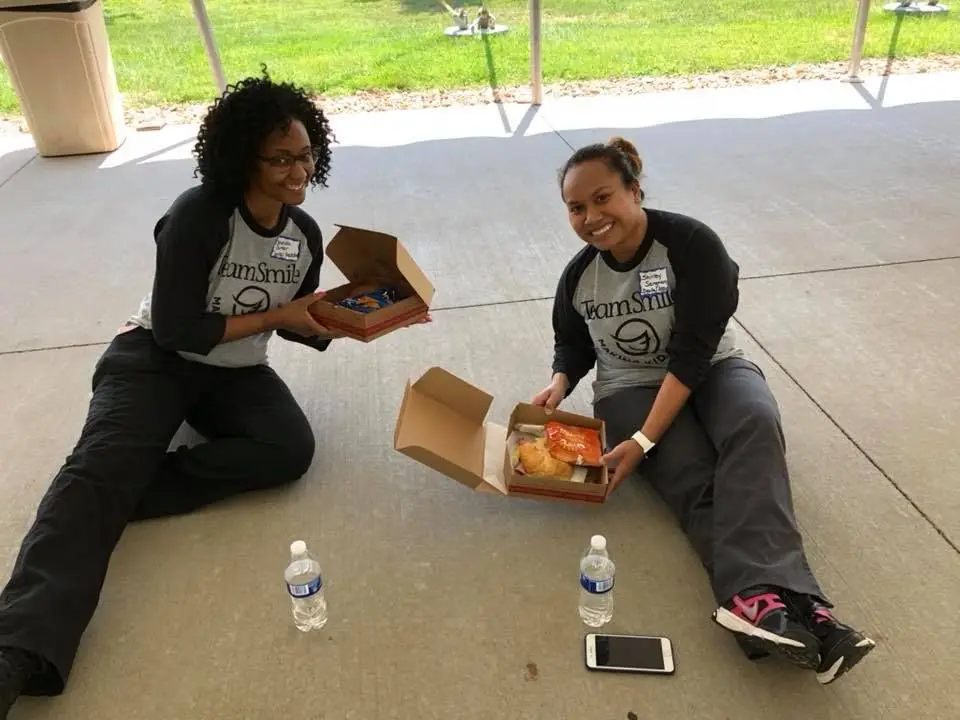 ---
Team Smile May 11th, 2018 Event
---
Team Smile partnered with Sporting Kansas City and Victory Project for the 4th year to treat underserved Kansas City children to free dental care on Friday, May 11th. Dr. Deutch along with Shirley and Schenola volunteered for the day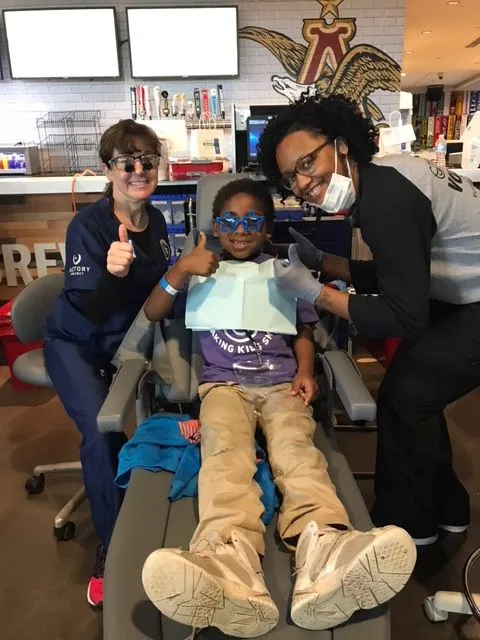 ---
Team Smile October 20th, 2017 at Kaufmann Stadium
---
Team Smile event May 12th, 2017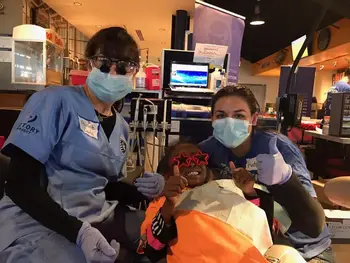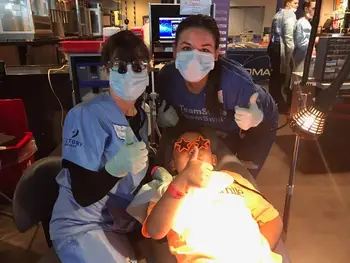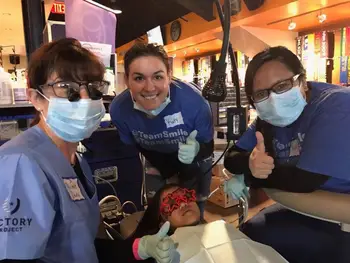 ---
Teamsmile at Sporting KC 5/13/2016
Dr. Deutch, Shirley, and Vickie volunteering

TeamSmile is a non-profit organization that provides FREE dental treatment and preventative care to underserved children. The program partners with professional sports teams to give the children a once in a lifetime dental/sport experience.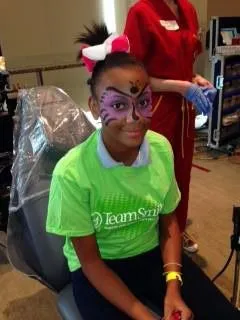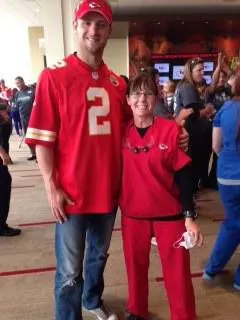 ---
Teamsmile 2015 at Sporting KC
Dr. Deutch, Emily, and Katy volunteered for Teamsmile 2015 at Sporting KC.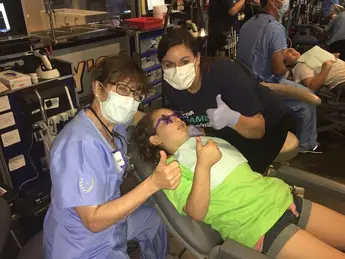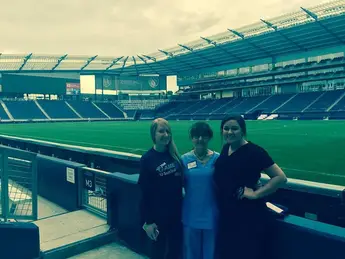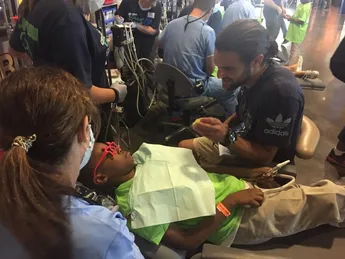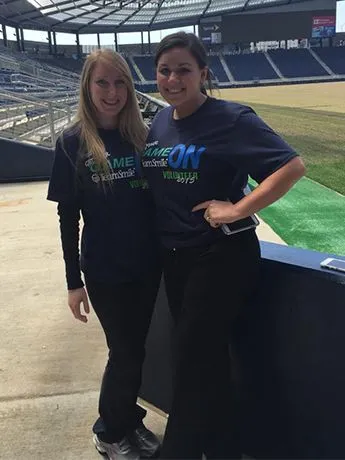 ---
Team Smile Event 10/21/2014
Dr. Deutch volunteered with Team Smile Tuesday, October 21, 2014. TeamSmile is a volunteer nonprofit dental organization that provides life-changing care for underserved children in our community. She had a great time with all the kids and Chiefs players!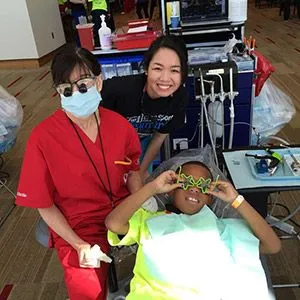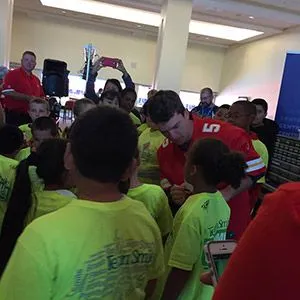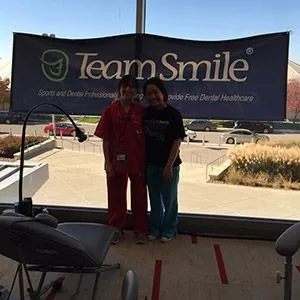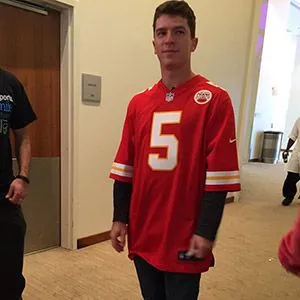 Team Smile Event 10/21/2013
Dr. Deutch and her daughter Emily volunteered for this event.
TeamSmile is the nation's premier advocacy group that partners oral health professionals with professional athletic organizations to provide life-changing dental care to underserved children in our communities. By partnering with professional sports organizations, we create an experience that develops bonds between children's organizations, oral health professionals, surrounding communities, and the athletes that solidify the message that oral health care is vitally important to long-term health. Through this experience, children receive free oral health education, screening, treatment, and are taught that the mouth and body are linked for overall health.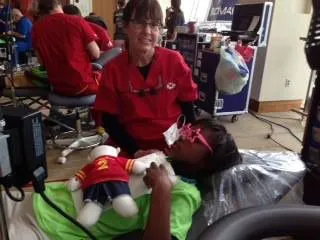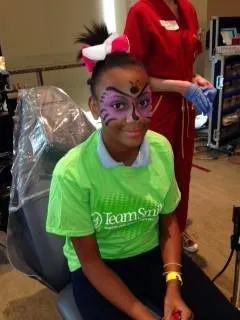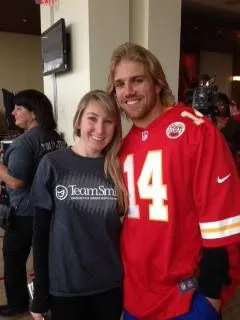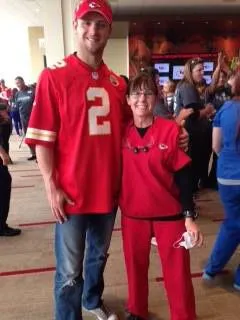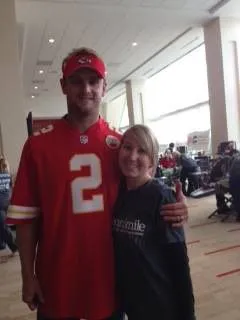 TeamSmile 8/02/2013

The Royals partner with TeamSmile to host a free dental health education, screening and treatment clinic at Kauffman Stadium for children associated with the Boys and Girls Clubs of Greater Kansas City. Kids receive free dental care, in between taking in all of the attractions of the Outfield Experience.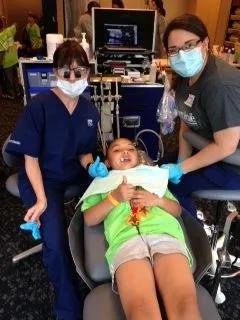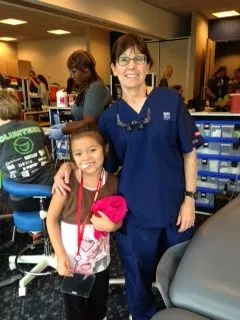 ---
2012 Event
Dr. Deutch participated again this year in the 2012 Teamsmile event.
Teamsmile teams up with the Kansas City Chiefs to help provide free dental care to underserved children in the community. It was a big success.